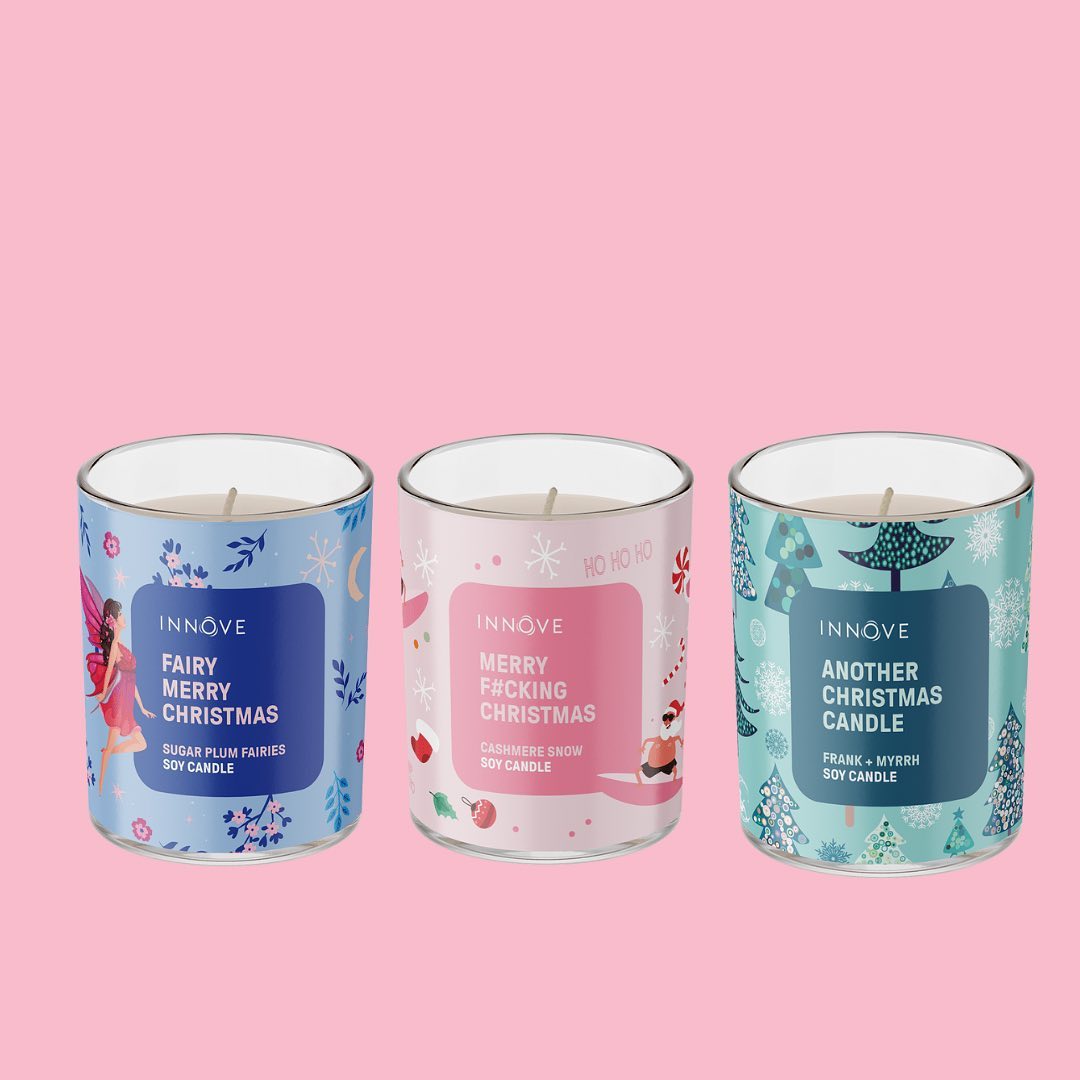 Enjoy the FUN this CHRISTMAS!
Spruce up your Christmas with a cheeky gift tag or candle, two or ten.
Santa, Christmas Decor and Fairies have all made an appearance with that little bit of cheek you expect from the sister team at Innove...
After all, you can never have too much fragrance, fun, laughter or candles in your life.
Shop Christmas Collection
Light Up Your Space with Australian Made Tealights
Women's Empowerment
The 'Woman Series' showcases how beautiful and strong women can be, featuring the female form and women's strength.
A 10% donation from each sale of these candles will be donated to the 'Back Her Brilliance' campaign run by the charity 'Global Sisters'.
Global Sisters purpose is to unlock women's potential and support them to overcome any barriers so they can create their own employment via micro business and improve their long-term economic security.
Shop Women's Series Candles
Over 50 Fragrances in Soy Wax Melts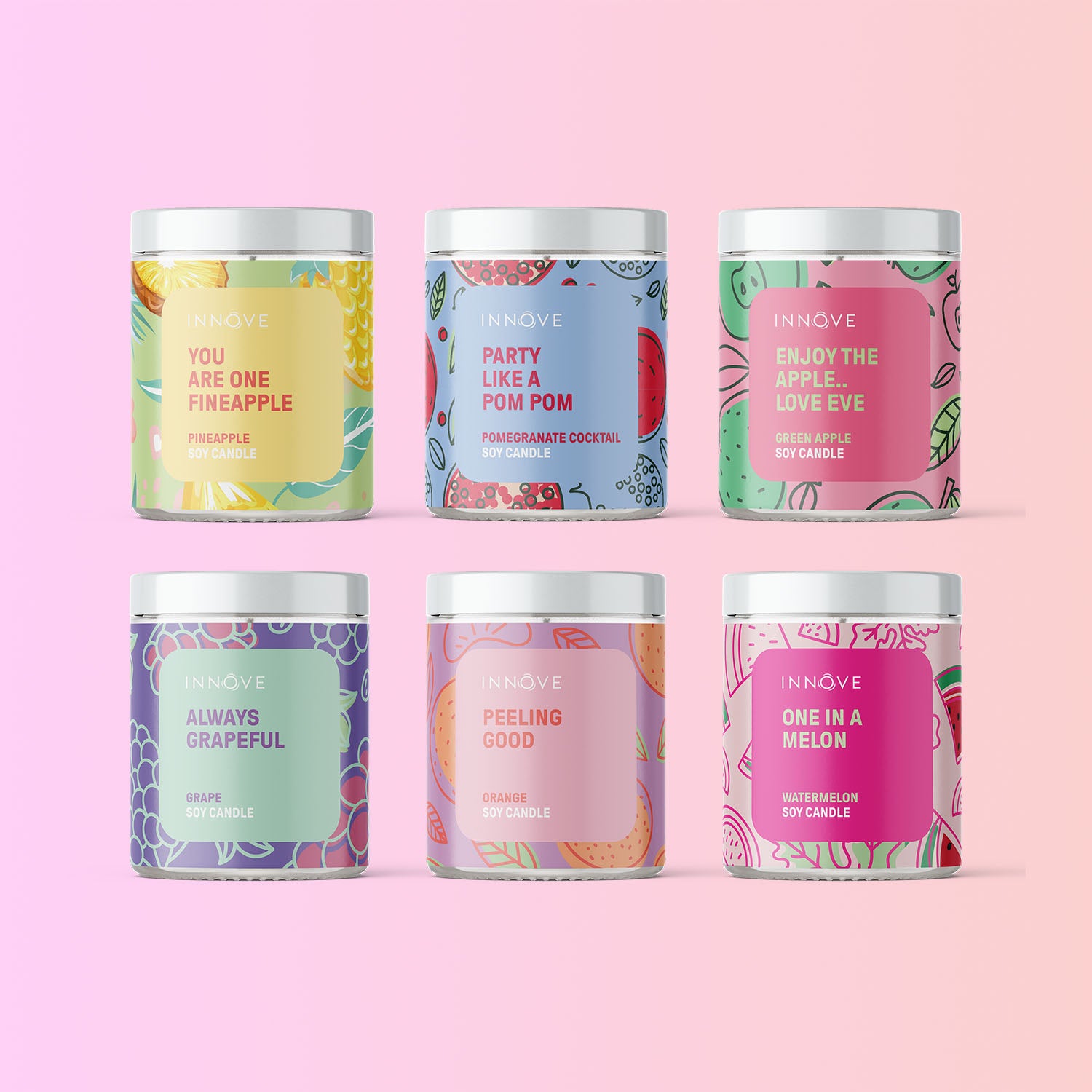 Summer Fun All Year Round
If you've been craving fruity moments, these gorgeous candles were made just for you.
Hand poured at Innove's studio in Mebourne, Australia, these beauties were designed to glow the gorgeous fruit patterns as they burn creating mesmerising and memorable fruity moments.
Grab yours today to experience summer fun all year round.
Shop 'Get Fruity' Soy Candles
Made by Candle Addicts for Candle Addicts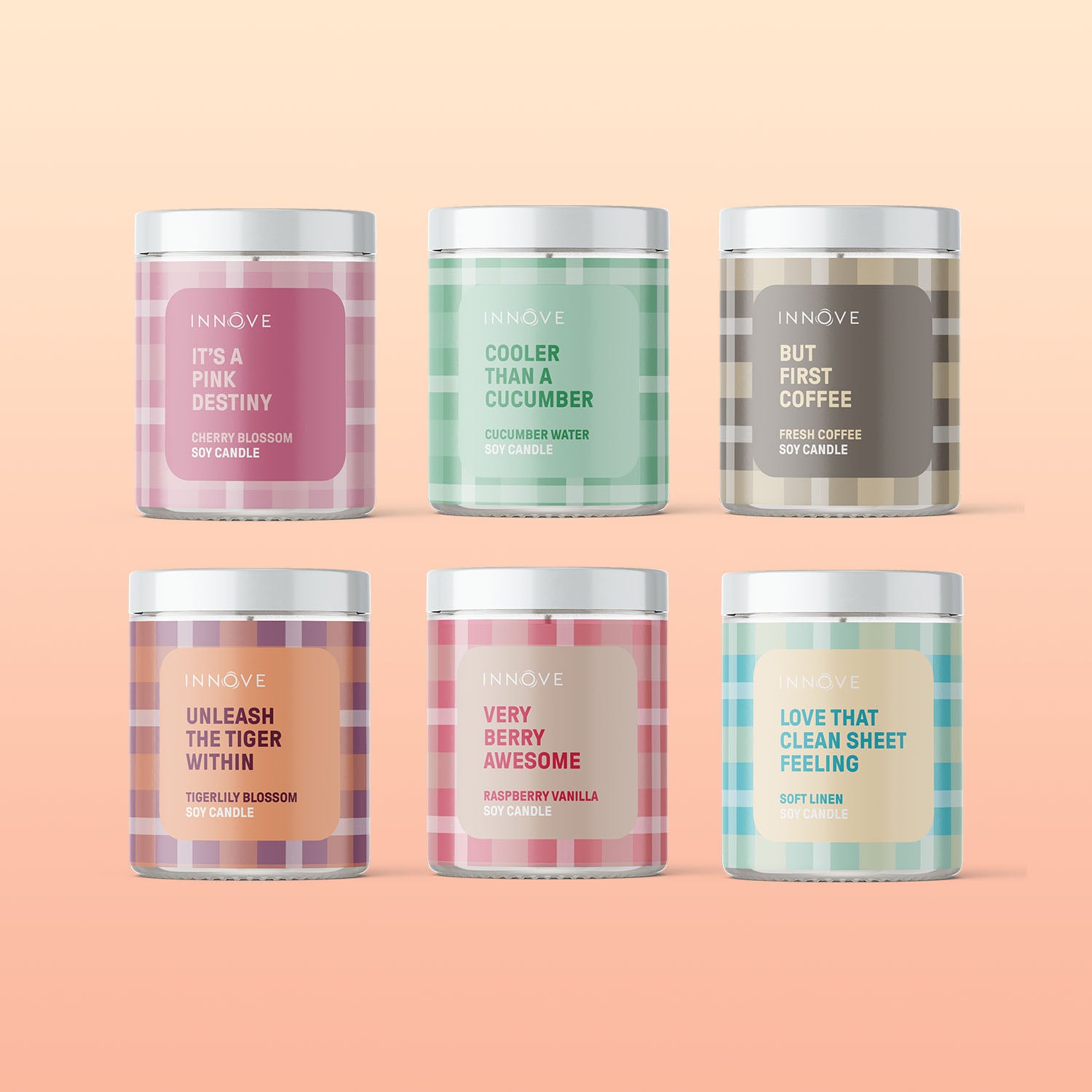 Retro Vibes and Amazing Scents
These quote candles were created to glow the gorgeous tartan designs as they burn and are simply mesmerising.
The patterns have been created with the latest tartan trends to create a cool retro vibe in the home along with inspiring quotes with a little bit of pun intended.
All hand poured by the Innove sister team in Melbourne, Australia in gorgeous fragrances that smell so good.
Shop Tartan Soy Candles
Aromatherapy ON THE GO...
Relax with Natural Bath Salts
Immerse yourself and forget your worries in a warm bath with these beautiful natural bath salts.
Made in Innove's studio in Melbourne, Australia, these salts were created with our best selling essential oil blends just for you.
No hidden nasties, nothing but Himalayan salt, epsom salt and certified pure essential oil blends.
Shop Essential Oil Bath Salts