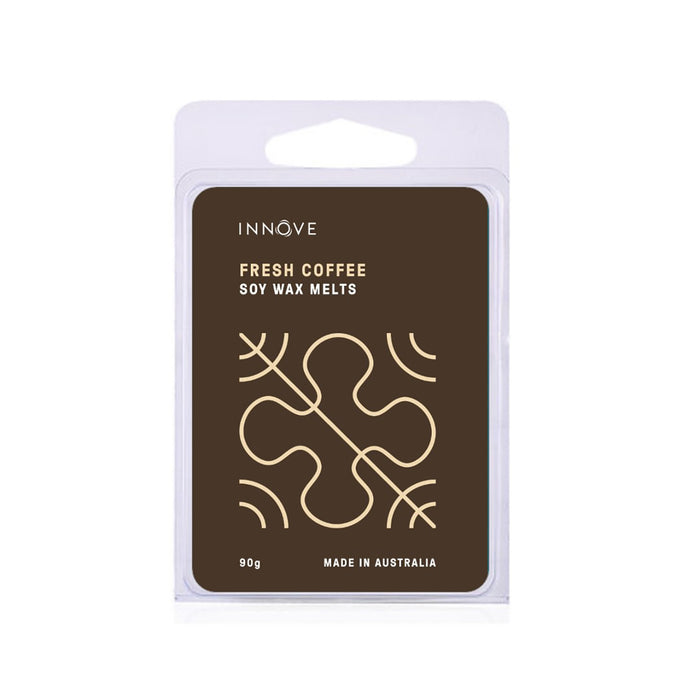 Fresh Coffee Soy Wax Melts
Original price
$7.95
-
Original price
$7.95
BUT FIRST COFFEE
There is nothing quite like the smell of fresh coffee to warm a house. A dark, roasted coffee bean fragrance with a touch of chocolate.
Channel tranquility into your home with an elegant, cleaner and longer lasting fragrance. 
Features:
- 6 Cavities Filled With Scented Soy Wax
- Made in Australia
- Australian Owned Brand
- Hand Poured in Small Batches
- Australia Made Fragrance Oils
- 100% Soy Wax
- Free from Preservatives & UV Inhibitors
- Includes 'USAGE INSTRUCTIONS' Inside Packaging.
- Cruelty Free & Vegan
Experience superior scent with Innove Soy Wax Melts. These melts feature a softer, chalkier and crumblier texture as a result of their natural curing process. Made without chemical dyes, UV inhibitors, wax hardeners or preservatives, it highlights the best Australian made fragrance oils blended with 100% raw soy wax.